From citation to PDF in one click
Fri, Nov 22, 2019
What we built
We've made it easier to locate the PDF for an article in library search. You can now copy and paste a DOI or a citation into the main search box on library-beta.bc.edu.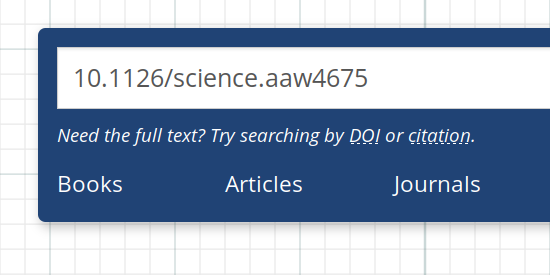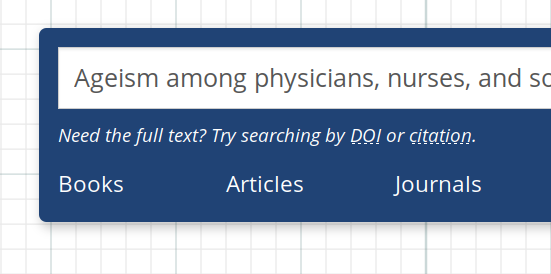 If we can identify a likely match, we offer a best bet link front and center on the results page, with one click to the PDF. If we can't make a match, you'll see the search results and options you do currently.

Next Steps
We'll be working to improve the matching, and to expand the range of content this works for. We'll also be exploring other projects like this to meet the needs our study identified.
Feedback
Let us know what you think! You can email the project team at library-beta@ggroups.bc.edu or complete a brief (3-question) survey.
Why we built it
Last year, we conducted a series of interviews with members of the BC community. We learned about their research process and the obstacles they face, and have begun to identify areas for improvement. One clear and consistent problem we identified was the confusing and frustrating process of navigating to the full text of articles. We tested several rounds of prototypes with patrons, and today we're launching this beta version publicly for wider testing. The solution builds on similar functionality we are already using to show frequently requested journal titles and databases.
More about the project
This project was a 3-month collaborative effort between Teo Doras (E-Resources), Chris Strauber (Research), Ben Florin (Lead Developer), and Luke Gaudreau (Project Lead). It uses the CrossRef search API to identify article citations and the LibKey API to locate direct links to the full text. We built the application to integrate with our existing search platform. All of the code is available under an open source license. Feel free to reach out with technical questions.